CHX 840
VERSATILE SHARPENING MACHINE FOR CIRCULAR SAW BLADES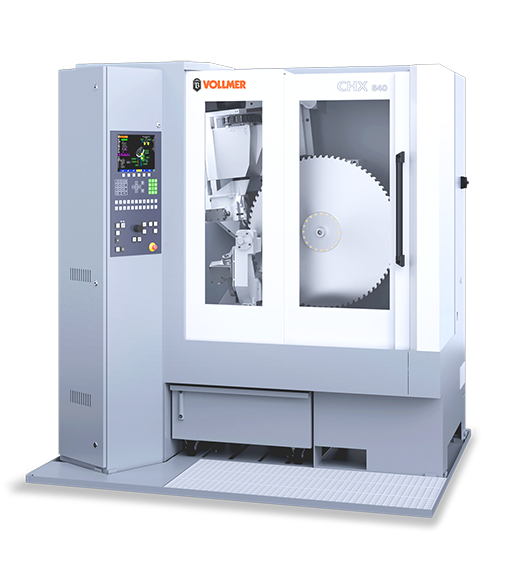 THE MACHINE CONCEPT
Logically tailored to meet the expectations and needs of its operators, the CHX enables efficient and high-quality machining of circular saw blades. Which configuration suits you?
// Machining of tooth faces and tooth tops in just one clamping operation thanks to original VOLLMER double grinding wheel technology and automatic A1 axis
// Five CNC-controlled axes for the complete machining of all commonly used tooth geometries in just one clamping operation – even for saws with axial angle and group toothing
// Optimum movement coordination for short grinding times and reduced non-productive times
// Consistently hydraulic-free – extremely low-maintenance
// Automatic central lubrication included in the basic equipment for reduced maintenance costs
MAXIMUM FLEXIBILITY thanks to five CNC-controlled axes (A1, B1, Z1, X1, V1)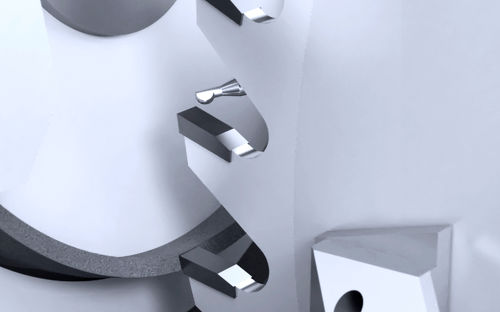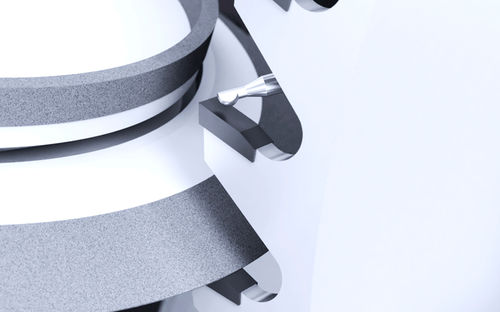 AUTOMATIC SET-UP PROCEDURE
The use of one set-up for the machining of tooth faces and tooth tops ensures a clear reduction in set-up time. Thanks to the individually selectable degree of automation of the CHX, set-up times can be reduced even further. And, above all, this results in an enormous boost to convenience, as well as increased flexibility and profitability.
// Automatic set-up procedure, consisting of saw insertion, diameter recognition and an acoustic sensor for touching
Examples of saw sharpening using the CHX 840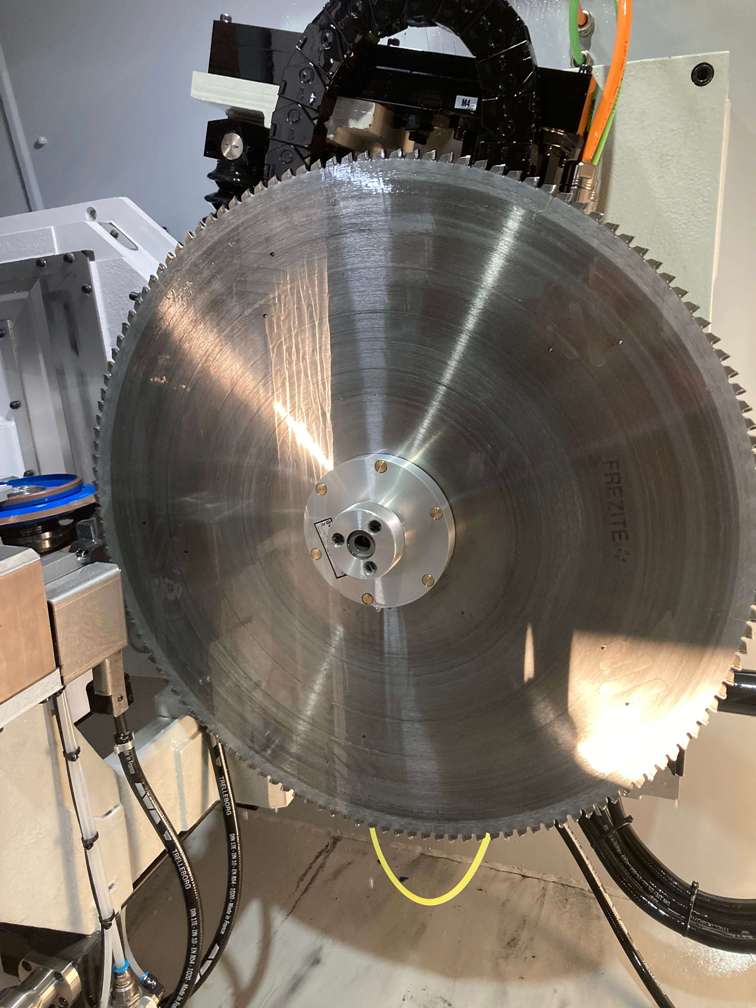 Burns for Blinds, Adelaide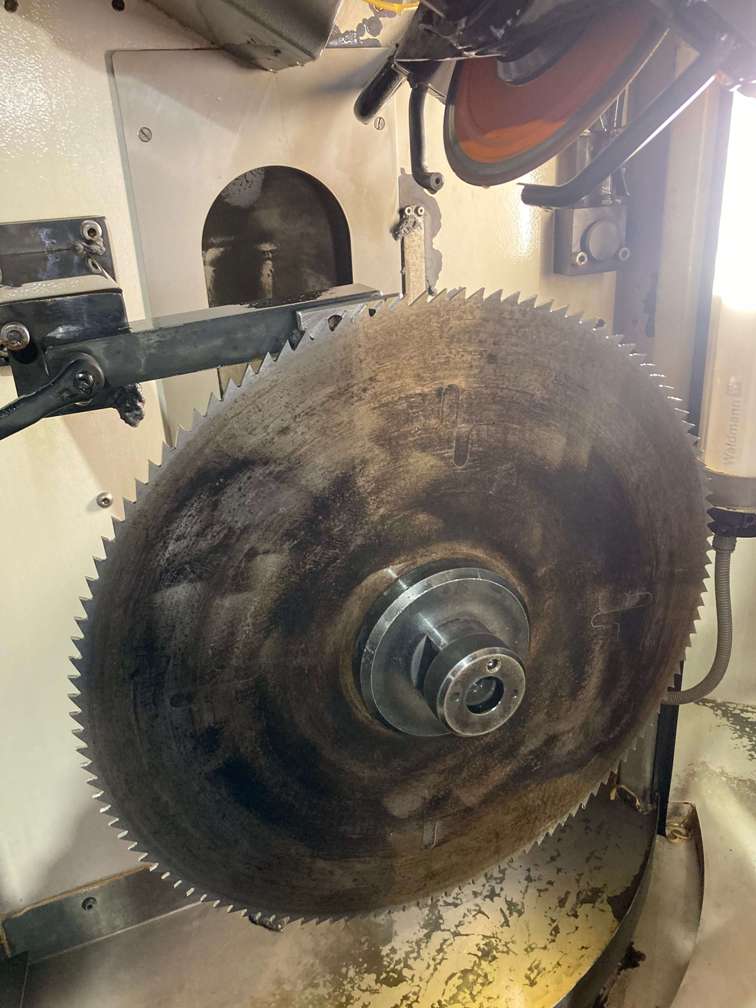 THE OPERATING CONCEPT
The modern operation concept with the new multifunction handwheel makes work significantly easier and faster. The axes are selected and moved by only one module, which is very helpful for avoiding the possibility of incorrect operation. The handwheel is also used as a potentiometer in order to be able to carry out speed adjustments in automatic mode.
//Optimised machining times and surface quality through variable input of the grinding speeds for different surfaces
//No tooth pitch input required thanks to the feed pawl sensor system
//Automatic adjustment of the hook and clearance angle through the controlled A1 axis avoids adjustment errors
//Network connection for data protection and acquisition of machine data and production data